New Hope Christian School (NHCS) is a private Christ-centered school serving families throughout Wisconsin's Fox Valley with children in preschool through 8th grade.
Each day NHCS begins and ends in prayer. Teachers and staff have God at the center of all of their lessons.
The buddy system at NHCS makes for a unique family environment. Younger students are able to read, attend chapel, and perform service projects with an older student throughout the school year.
NHCS has a professional OT on staff to help meet the needs of all the children in our school, especially those with Fine Motor developmental needs and Sensory development needs. NHCS also offers Speech-Language opportunities for all students regarding language development concerns. Paraprofessionals are used in classrooms.
NHCS has a full time Security Staff member on site during all hours of operation.
We invite you to explore and gather information about what makes NHCS unique. NHCS holds an annual open house every January, but you are welcome to call anytime to schedule a tour or meeting to answer your specific questions. You can use the contact form below to reach NHCS Administrator Laurie Prewitt, or call the school directly at (920) 725-8797.
Due to the COVID-19 Pandemic, several of the stated programs and activities have been modified to meet health needs associated with COVID-19.

Here's what alumni Jacob Kundert had to share after he returned home from a deployment to Afghanistan: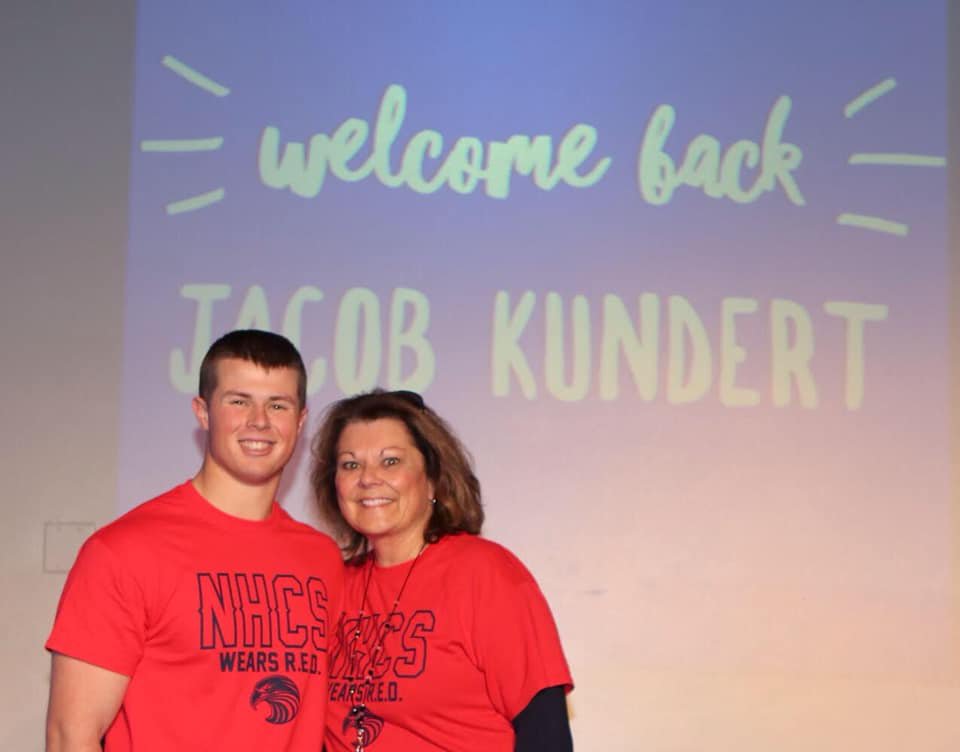 "This school means a lot to me, and this church. I learned a lot from all my teachers. They instilled values in me, and if you pay attention, you can retain those values, and those will help you later in life. John F. Kennedy said, "Ask not what your country can do for you, but ask what you can do for your country." That's what God asks us to do! We have such a great God! We're here to make a difference in this world – to go out and help other people, and have fellowship through that. New Hope has shown me nothing but that. We're all blessed to be Americans, we're all blessed to be Wisconsinites and we're all blessed to be New Hopers. We have such a beautiful church and school, and such a great family and fellowship through all of that. Thank you so much for all the support, and everything else that you have done. It means a lot to me. It makes everything that I did worth it. It was hard going over to Afghanistan, because I didn't know what was going to happen and that's why faith is so important. I knew through the power of faith and prayer that I would be ok. I'm so thankful for this wonderful school and church and all the great people that work here. May we never take for granted what an honor and blessing it is to be a part of the New Hope family."
Another story from the Hall family:
Use the contact form below to reach NHCS Administrator Laurie Prewitt: