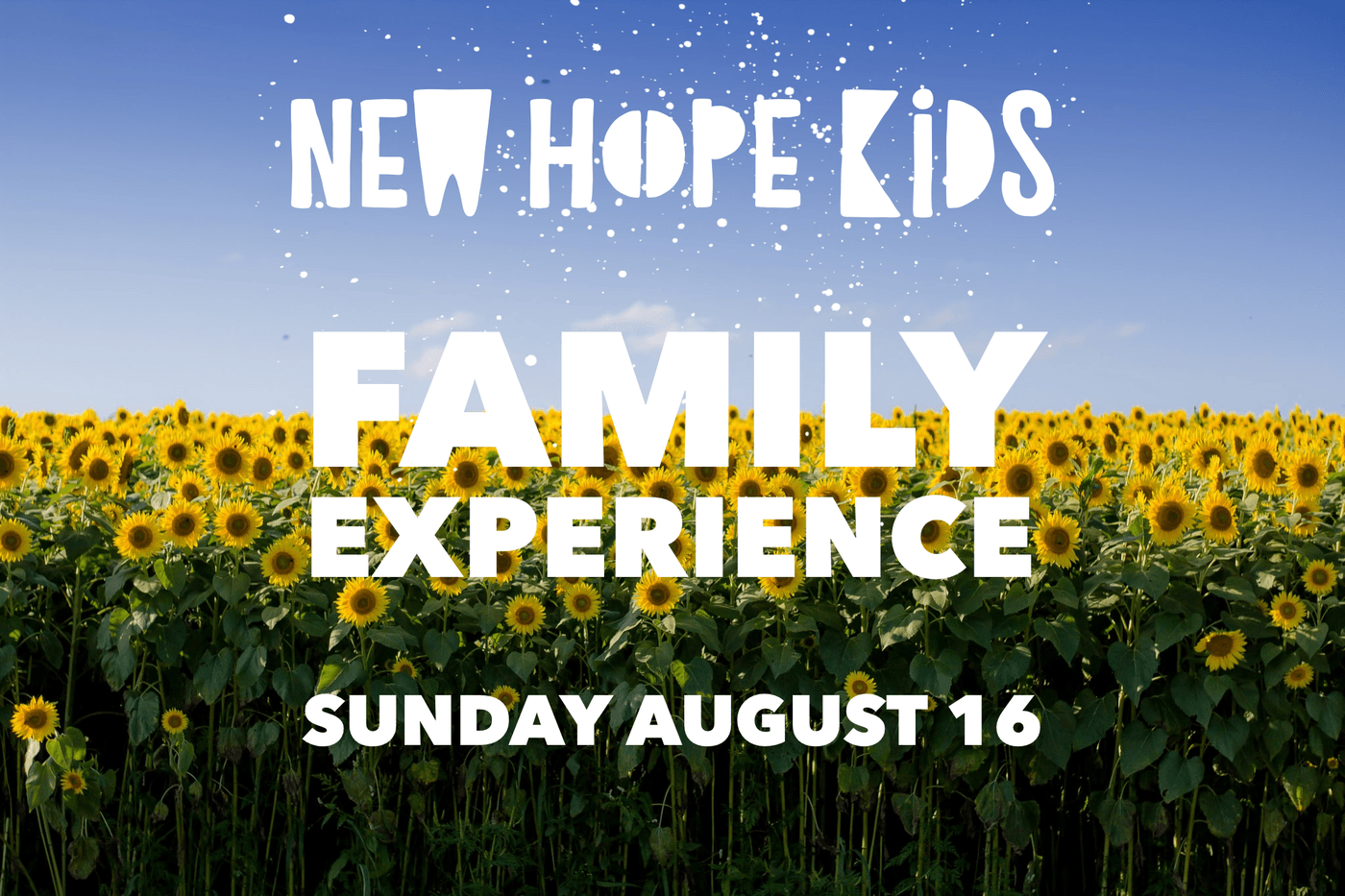 Dear New Hope Family,
As your family is preparing for school – however that might look – we are preparing for Fall Kick Off! Children's Ministry will look different … for now … we can't wait till the day we can be back together! But wherever we are we will still be growing in our friendship with Jesus! Please watch for details coming soon about how New Hope Kids will continue to partner with your family.
Please visit: theparentcue.org/faith/ each Sunday to enjoy accessing the teaching videos for your child's specific age as well as the activity guide. The videos and guides will be upload on Sunday mornings and you then have all week to enjoy the content.
If you have any questions, please let me know! Continuing to pray for you and your family.
Trust God. Be Wise.
God is for you!
Emily Urban
Director of Children's Ministry