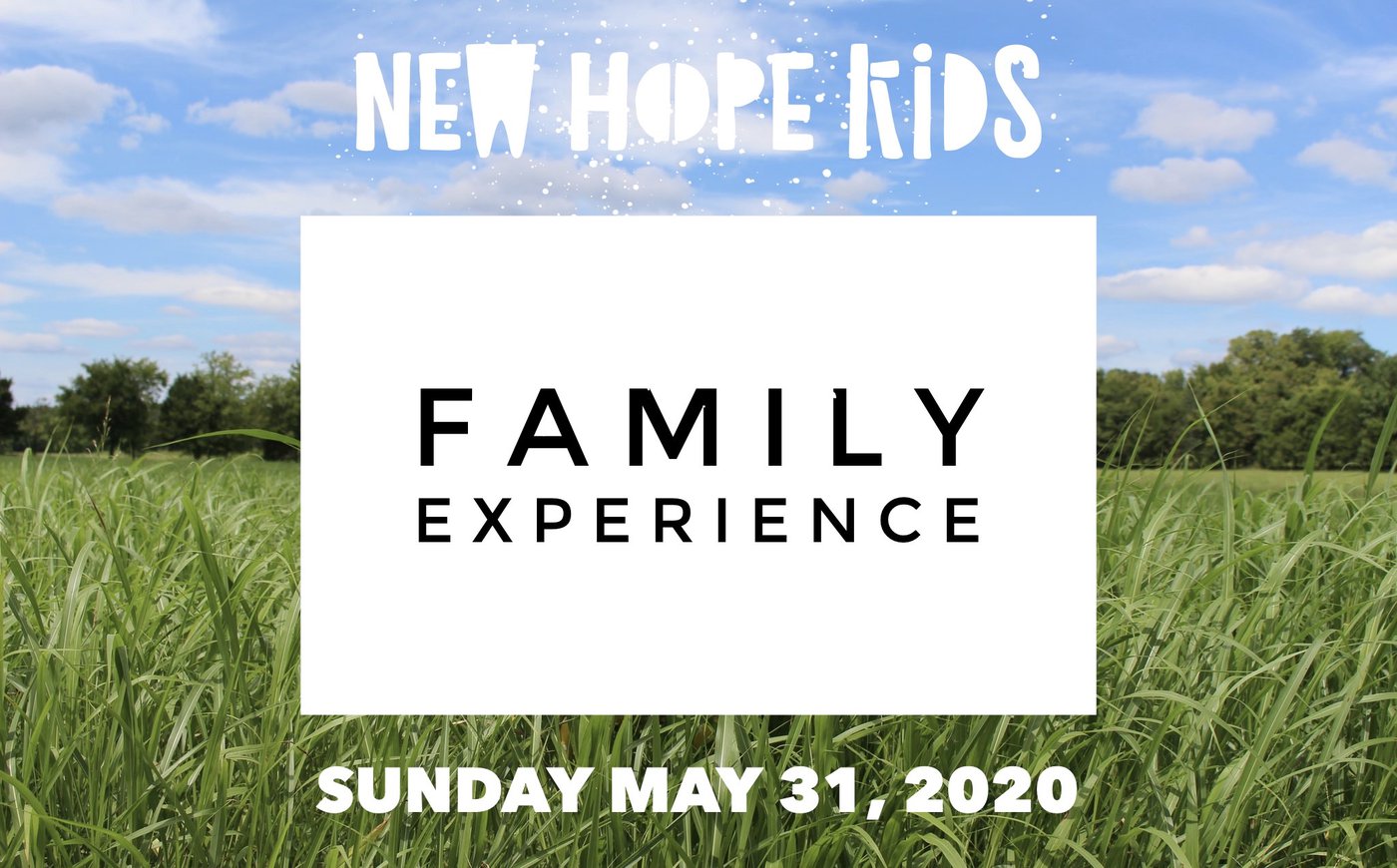 New Hope family,
We are praying for you! This Sunday we will begin meeting again in church and online. New Hope Kids will not meet in person this Summer. We will continue to provide online resources for your children and are looking at creative ways to enjoy an online and at home VBS experience later this summer – more details to come!
New Hope Kids wants to support your family growing together in their friendship with God in two big ways each week:
1. Story & Worship Experience
2. Home Connections
Each week you will find updated links for that Sunday. If you would like these links to be emailed to you, please email newhope@newhopeconnect.org. Please feel free to share these with friends.
Click on the link below to experience together the new experiences for this week:
* Connectionland Junior Teaching (baby – preschool age child)
Preschool Experience
* Connectionland Teaching (Kindergarten – Fifth Grade)
Kids Experience
* So and So Show (Especially created for 4th & 5th Graders)
Preteen Experience
Click Here for the Story & Worship Experience for May 31st, 2020
Click on the following for the Home Connection activities for May 31st, 2020:
The easy-to-use guides have fun activities and discussion prompts, so families can review the video presentations and talk about what to do with what they've learned.
Connectionland Junior Home Connections
Connectionland Connections: K - 3rd grade
Connectionland Connections: 4th - 5th grade
Click on the following for God Time Cards for Kindergarten - 5th Grade. God Time Cards are short devotions to use with your child during the week.
God Time Cards for May 31st, 2020
We would love to see a picture of you watching the Bible teaching videos with your kids or participating in one of the home connections! Please share on the New Hope Facebook page or email eurban@newhopeconnect.org - thanks!
"For God has not given us a spirit of fear,
but of power and love and of sound mind." 2 Timothy 1:7
Trust God, Be Wise
God is for you!
Emily Urban
Director of Children's Ministry
Here are some additional resources:
Parent Cue App: This is an amazing, free app that gives parents weekly cues that are aligned with the content in the video presentations (and what we experience on Sundays when we are back together!). I highly recommend you add this to your phone! Click here to learn more about all the Parent Cue App has to offer.
Anxiety Conversation Guides: Helping a child with anxiety is a challenge. Please download these age-appropriate resources to find tips and practical ways to help and support your child.
Managing Fear and Anxiety During a Health Pandemic: This is a blog post for parents on managing anxiety during any number of life disruptions.
A few thoughts: The New Hope staff continues to keep all of you in prayer as you lead in your homes. Please consider this thought: Most young kids will remember how their family home felt during the coronavirus pandemic more than anything specific about the virus. Our kids are watching us and learning about how to respond to stress and uncertainty. Let's wire our kids for resilience, not panic. Focus on these words from Psalm 91:2, "He alone is my refuge, my place of safety; He is my God, and I trust Him."