Move over March 14th (3.14), our Pie Day is in October!
3 (thousand pies) . 1 (day of work) 4 (NHCS)
Saturday, October 2nd 8am-8pm at NHCS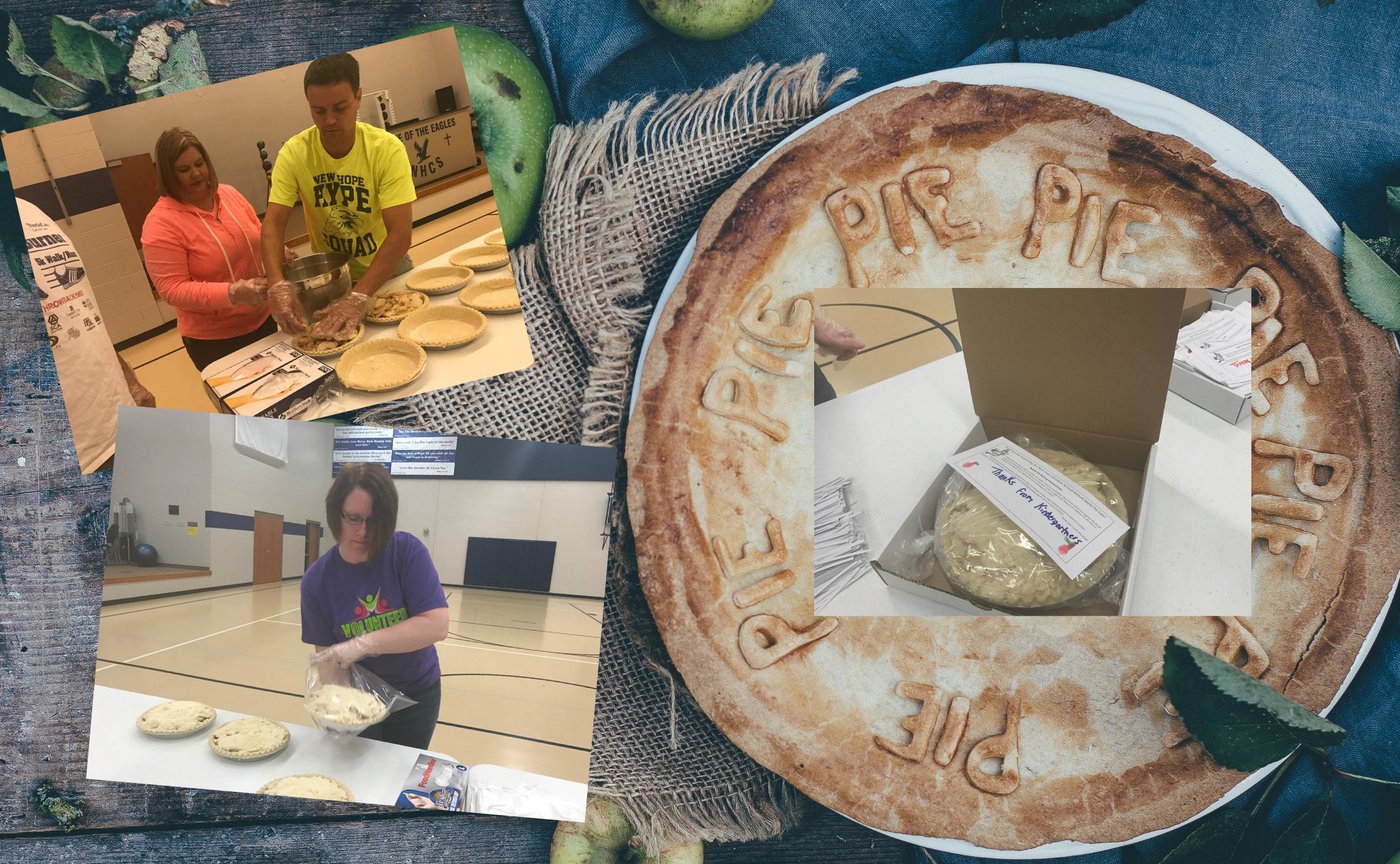 Pies are $15.00 each and must be ordered and paid for by September 27th!
There are two ways you can help with our pie fundraiser!
1. Sign up to help make pies
NHCS staff and volunteers have perfected the pie making process over the years. With plenty of experience under our belts, we're going for it again: making all 3,000 pies in one day! Pie assembly takes place in the NHCS gym. Many volunteers are needed to help with this process. Volunteers must be in 9th grade or older (NHCS Alumni are welcome and encouraged!) and child care will not be available on site during Pie Day. Please make other arrangements for your younger children.
Please click the button below to sign up for one or more shifts. (Don't forget NHCS families, hours worked fulfills your volunteer hour requirement)
2. Purchase pies for yourself, for gifts, or for donation to our Pies with a purpose program
NHCS Apple Pies freeze well, so keep that in mind when you place your pie order. You'll want to eat one right away, but order extras for an easy Thanksgiving or Christmas dessert. You can also freeze some to give as gifts this holiday season.
Want to support NHCS but don't want to take a pie home? Consider supporting our Pies with a Purpose Program. NHCS is partnering with a veteran pie maker who volunteers with an area group that works to provide meals to the needy in our area not currently being served by other organizations. We would love for you to consider adding a pie or two to donate to your order.
Ready to order? Just fill out the form below, and either drop off payment in the office or pay online by clicking here. You can also print an order form here to fill out and drop off in the school office. All pies must be paid for at the time of ordering!