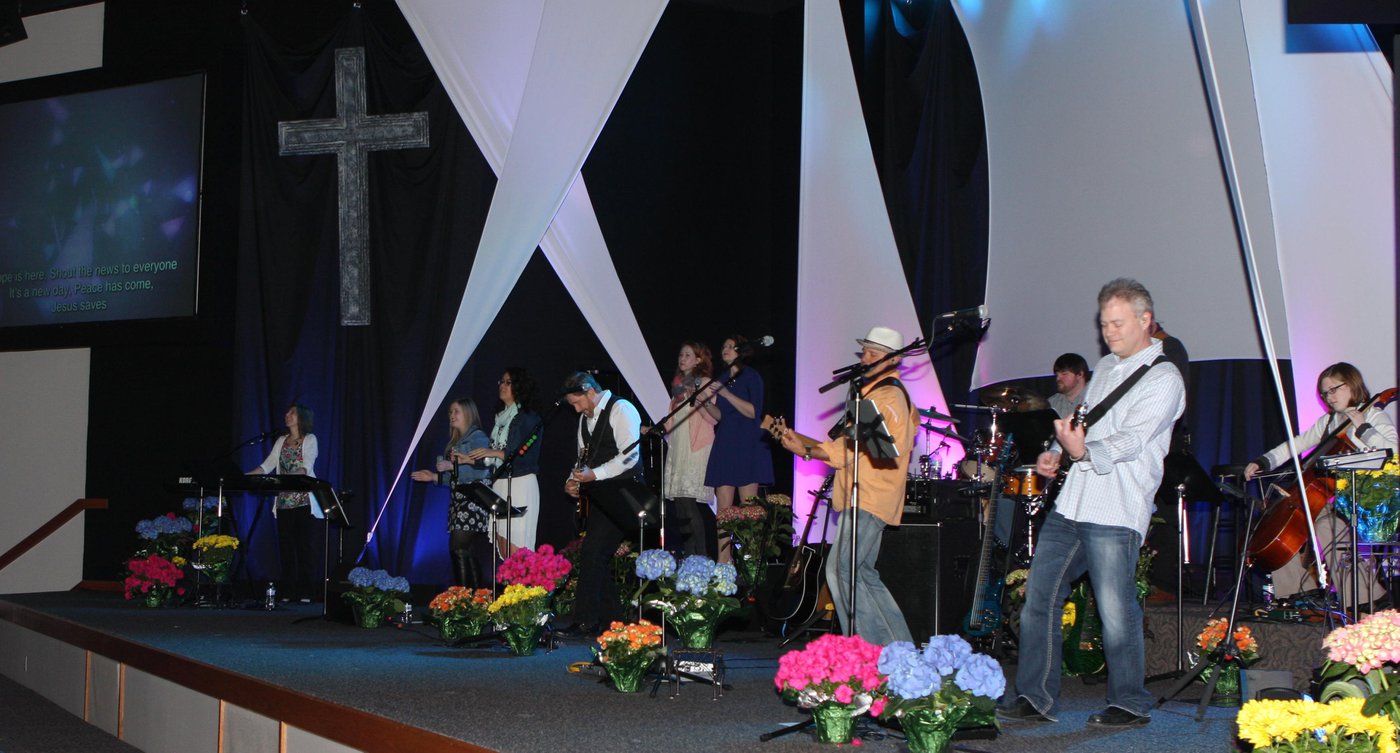 MUSIC TEAM (open to high school age through adult)
If God has gifted you with musical talent, and you have a heart to lead others into meaningful worship, we would love to meet with you! Team members usually serve one to two times per month. The scheduled team (band & vocalists) rehearses Wednesday evenings from 6:00-8:00pm and serves on Sundays from 7:15am to 11:15am.
Please read the expectations and requirements for participation on the music team
STUDENT VOCAL TEAM (open to grades 6-12)
This is a great starting place for students with little or no singing experience! Students must have a certain level of vocal ability (sing in tune and in time with the music), a commitment to working as a team, and a desire to develop their vocal skills. The Student Vocal Team sings 3-4 times a year for our worship celebrations. Our rehearsals are usually scheduled on Wednesdays, after school or in the evening. Audition required.
If you are interested in serving on either of these teams:
-Prayerfully consider your involvement
-Fill out the application below, and click submit.
-Someone on the leadership team will contact you about scheduling an audition time.