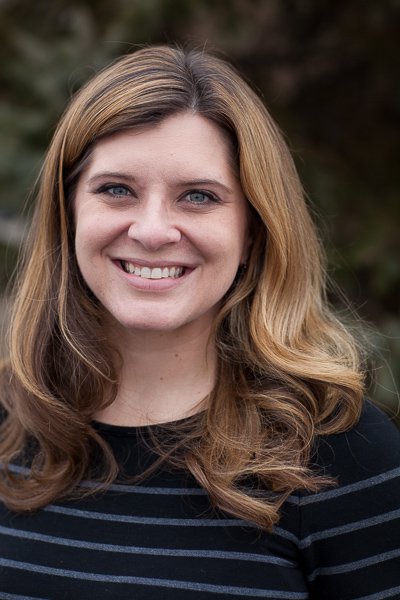 Name: Emily Urban
Title: Director of Children's Ministry
Family: My husband Chad and I have three elementary age children, Ella, Jackson and Bryce … and a labradoodle (who is actually just a lab!) named Joey.
Part of the New Hope Family since: I have been a part of New Hope since I was six years old! I became part of the staff in 2004.
"You Matter" Bible Verse: "The joy of the Lord is your strength." Nehemiah 8:10
Daily15 Routine: My daily 15 happens in the evening. I have a Bible that has a notes margins that I write in often and I enjoy spending time reading through one book of the Bible at a time and doing so slowly, meditating on what I am reading. I use the SOAP acronym as I move through various passages: Scripture (Choose a chapter or verse.), Observation (What is God saying to me?), Application (How does this apply to my life?), Prayer (Ask God to help you live this out!) as a way to center my thoughts and times with God.
When we Gather Every 7: Sundays are my favorite! I enjoy the quiet of preparing all the large group and small group rooms for children's ministry and praying over each room before anyone arrives ... but look forward to the excitement and noise of the children coming! I attend the 8:30am Worship Celebration with my family. During the second hour at 10am, I lead large group in the Connectionland environment and watch the amazing children's ministry volunteer team lead and love the kids of New Hope. Sundays are the best!